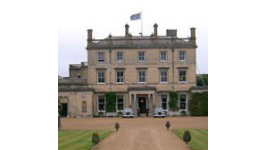 Immaculate service you provided
Michael, I would like to thank you for the immaculate service you provided, once again, this time for my second daughter's wedding. The pre-event planning made by your company ensured the drivers were fully au fait with every inch of the drive, incorporating a number of photo opportunities en route. It was most fitting to arrive with my daughter in the silver Rolls-Royce and this, and the silver Bentley were presented immaculately. Your drivers were most considerate and accommodated the Bride and Groom's wishes. It was as ever a pleasure to work with you and your team and much appreciated. I look forward to working with you again when we have a very special family occasion.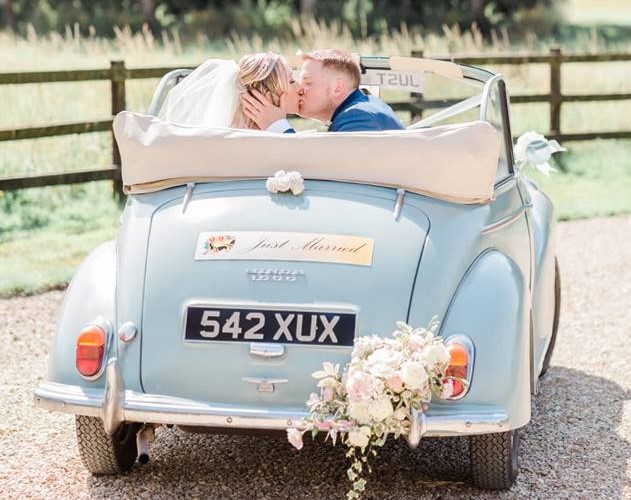 Huge thank you
Dear Didier, We would like to say a huge thank you for supplying our wedding car for our big day. All the correspondence we had with you leading up to the day was brilliant, you really helped to make us feel relaxed about the transport for the day and knew we were in good hands, you answered all my questions with no issues. On the day our car arrived early, happily placed our decorations onto the car and we had the most wonderful driver. We hired the pastel blue coloured Morris Minor from the Bournemouth area and our driver was absolutely fantastic - he made us all feel at ease, was extremely friendly, helped me with my dress, took lots of photographs for us, stayed for ages at the venue to have photos with the car and even let the guests have a go at riding in the car! I would attach a photograph but not sure how! Thank you!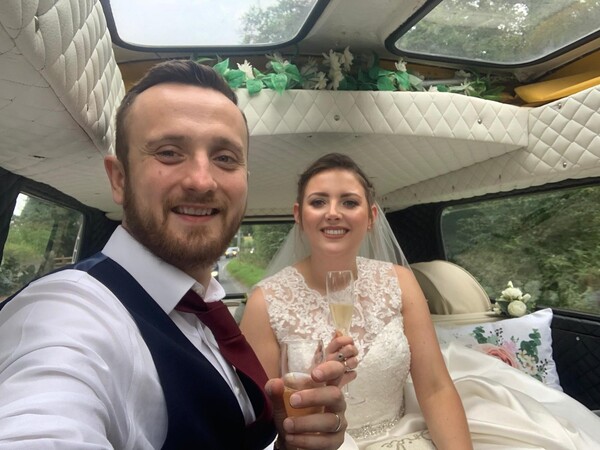 I cannot speak highly enough about Didier and Premier Carriage
At 4:45pm on the day before our daughter's wedding we were let down by our wedding car company. I rang Premier Carriage and, within 15 minutes Didier had found us a replacement which was almost identical to the original. Half an hour later everything was arranged, we'd spoken to the chauffeur and crisis was averted. What makes this even more impressive is that is was a very specific vehicle (VW camper van) and a challenging trip (90 miles from church to reception with photo stop detour on the way). Our driver, Jonathon, was prompt, friendly and fun, the vehicle was stunning and everything worked to perfection. I cannot speak highly enough about Didier and Premier Carriage. With virtually no notice, they pulled out all the stops and helped my daughter and son-in-law to have a perfect, stress-free day. I would not hesitate to use them again and will be forever grateful for their supreme efforts.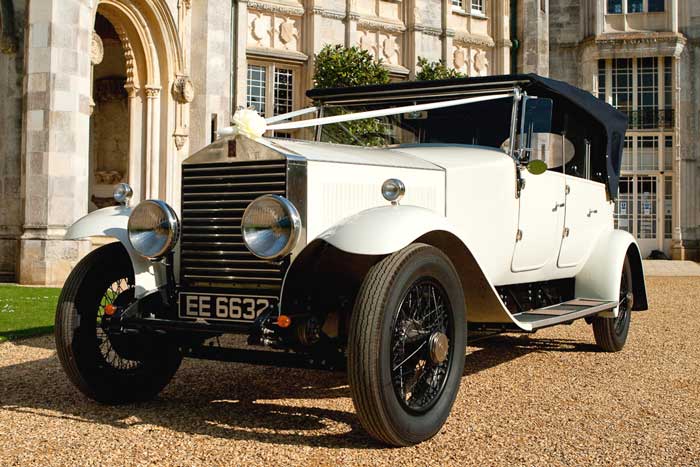 We wanted to say a massive thank you
We wanted to say a massive thank you for driving both me and my dad to the wedding at Warblington Church and then Charlie and I to Stansted Park on 23rd April! Your warm and friendly demeanour was so lovely and your beautiful Rolls Royce made the day feel all the more special. My Dad was particularly chuffed to experience such a beautiful car - massive thank you! I thought the Rolls Royce looked right at home on the Stansted Park drive, especially in the glorious sunshine - a perfect fit for such a fantastic day!I also wanted to say a huge thank you for your patience, understanding and kindness throughout all the changes we had with the lead up to the wedding - turns out planning such an occasion in a pandemic is not straight forward but your understanding was greatly appreciated. When we get the photos through from the photographer I'll send some over to you incase you would like! :) Massive thank you again - it's a day we will never forget! Sarah & Charlie Harvey xx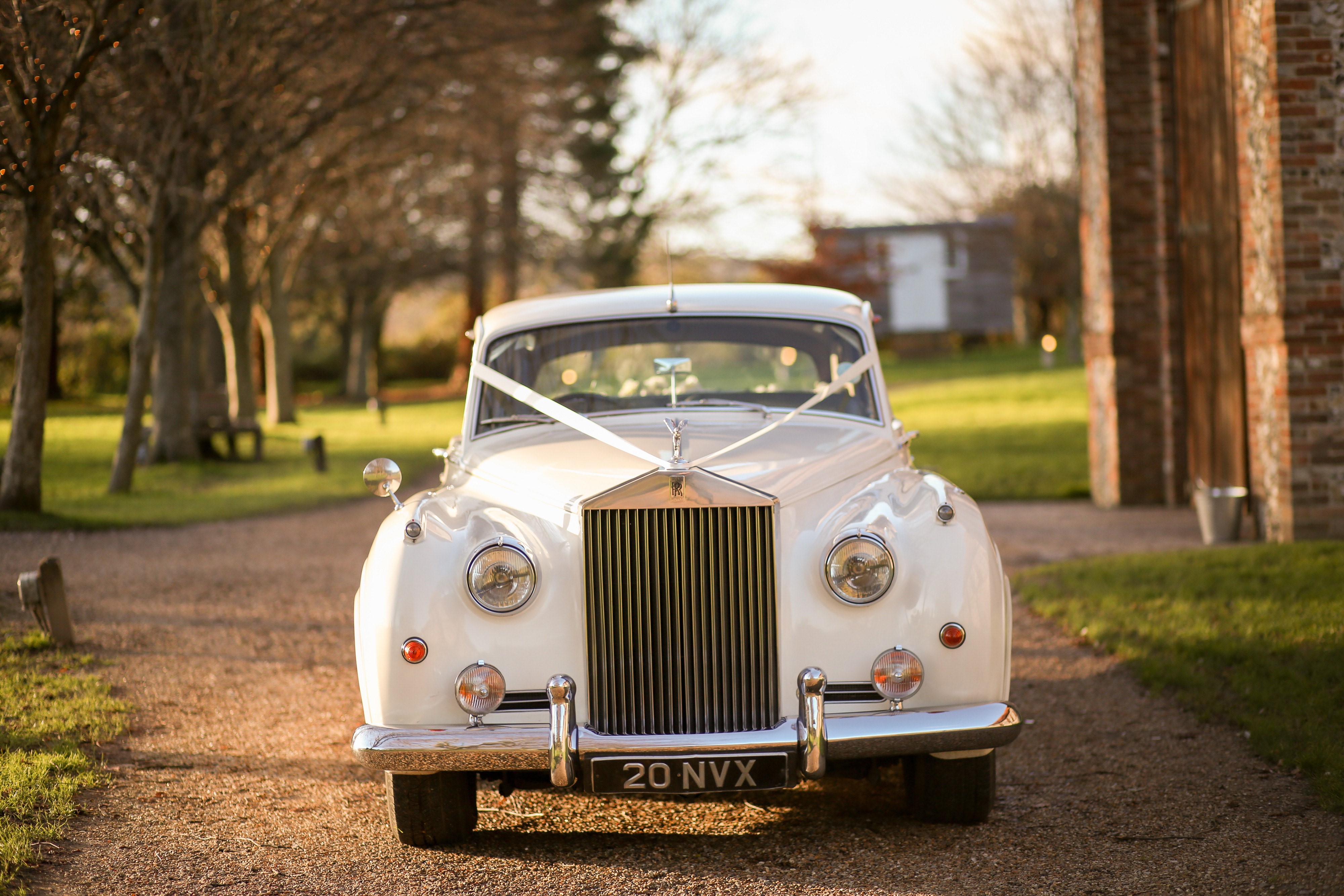 Heartfelt thank you for your chauffeuring services
I just wanted to send a very belated but heartfelt thank you for your chauffeuring services on our wedding day. In the run up to our wedding the car was not one of my priorities and definitely fell to my husband Simon to organise as cars are a pleasure for him. Both the car and its brilliant driver were such an unanticipated joy for me. Time keeping was impeccable, so too was the driver's relaxed, friendly and professional manner. The car was immaculate, and very comfortable too! I have attached a photograph of the car from our wedding photographer in case it is of any use to your advertising. Thank you again for your outstanding service. Warm regards, Abi Lait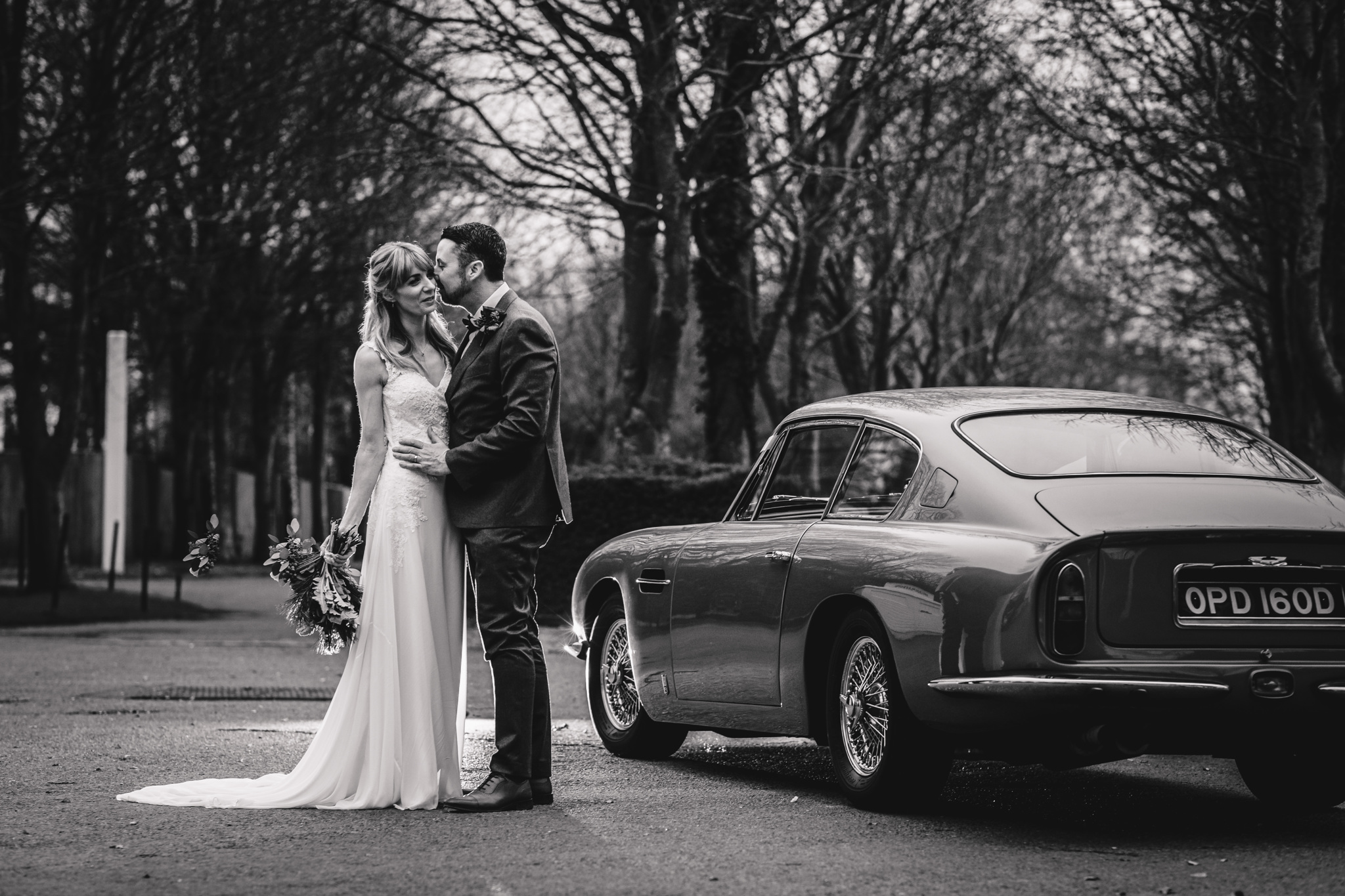 An absolutely stunning car
Adrian was well presented and looked like he went with the Aston perfectly, very cool. Adrian was well-mannered, extremely attentive and patient, it was a pleasure to have him as part of our wedding. The Aston, what can we say, it was an absolutely stunning car and a gorgeous colour, immaculate condition and was a dream opportunity to ride in something so iconic, it was a huge highlight of our wedding. Can't recommend enough.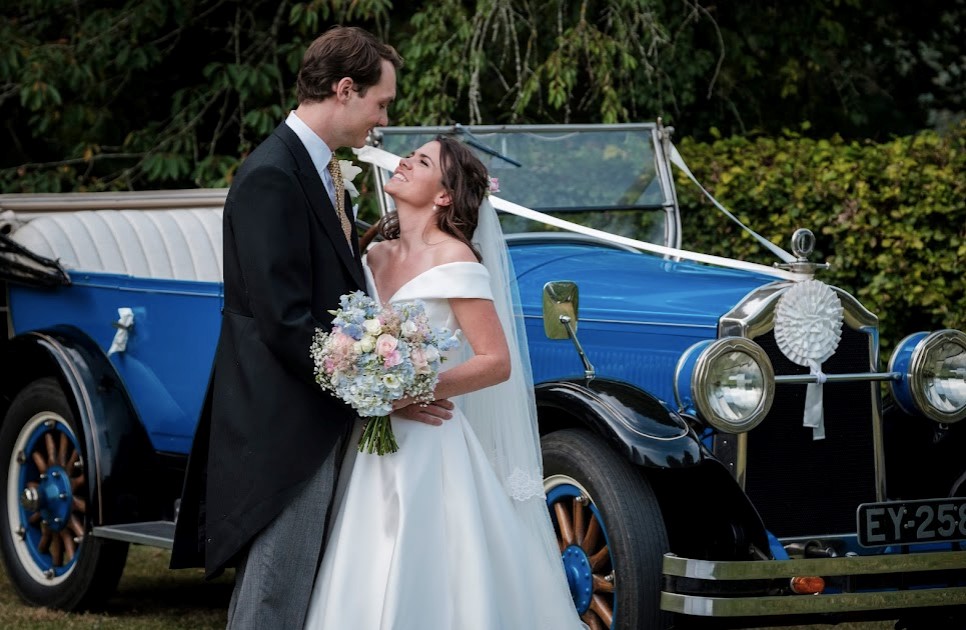 Huge thank you for the amazing wedding car
I just wanted to say a huge thank you for the amazing wedding car, we had a lovely day and were able to drive around in the sunshine with the roof down which was fantastic, so thank you for everything. Here is a photo which I hope you will enjoy! Please pass on our gratitude to the owner of the car, it was a real highlight of the day!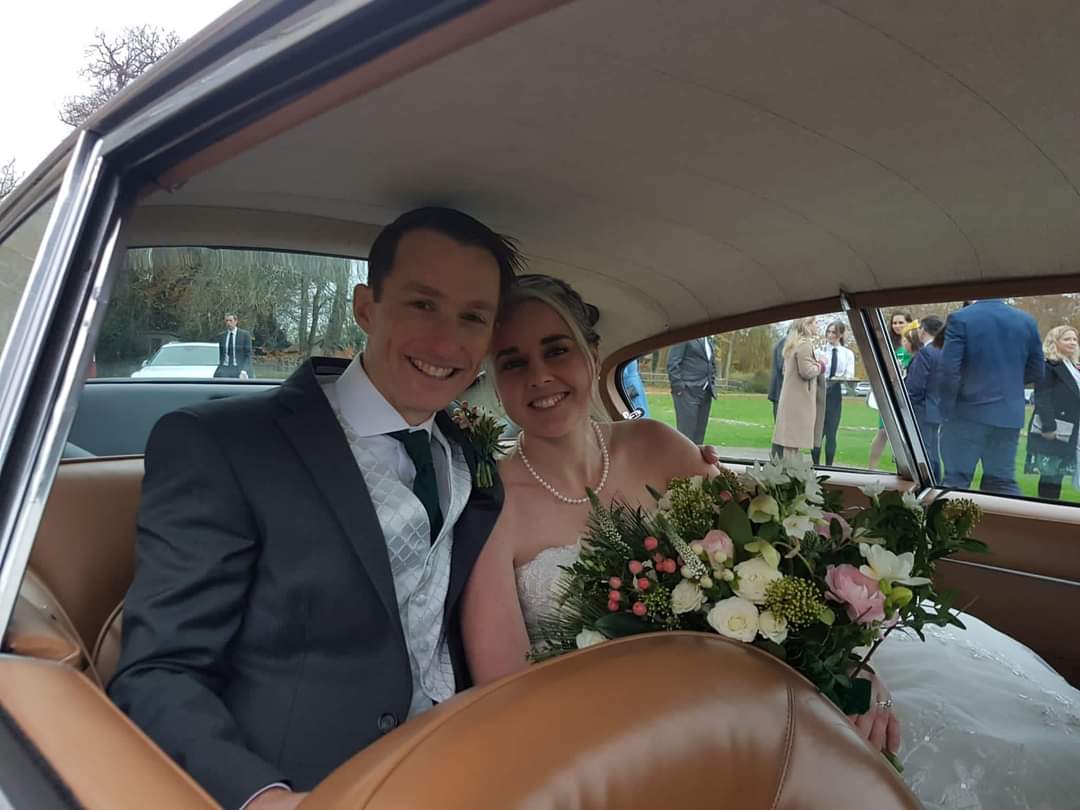 The whole experience was wonderful
My soon-to-be wife organised for Adrian and his Aston to collect me and take me to our wedding venue as a surprise. The whole experience was wonderful. Adrian was friendly and so accommodating and I thoroughly enjoyed the ride through all the country lanes and arriving in style. After the ceremony, he allowed us to take as many pictures with his car as we liked. We would 100% recommend booking Adrian and his Aston for your special event. Thank you for everything Adrian!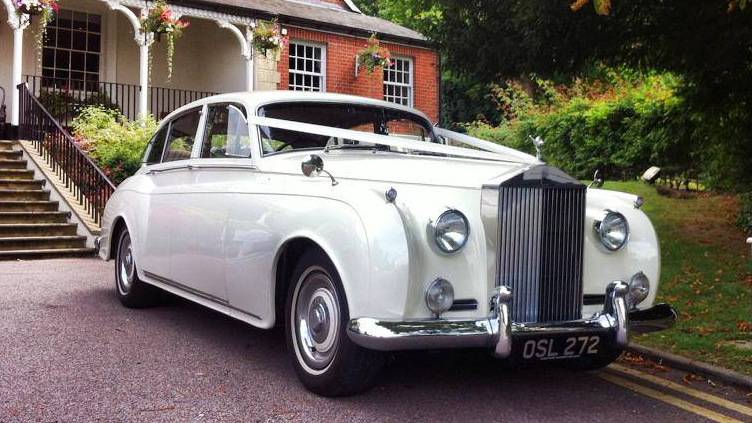 Premier Carriage were excellent
We used Premier Carriage for our wedding in April. We had a Rolls-Royce and it was a surprise for my wife who didn't know what was turning up. She was thrilled to bits. The car was immaculate and she said how nice and professional the driver was and made her feel very much at ease. I met the driver after the ceremony and he was a top bloke. As far as booking the car Premier Carriage were excellent and it was so easy. They replied promptly to all emails and I would not hesitate to recommend them. Thank you very much.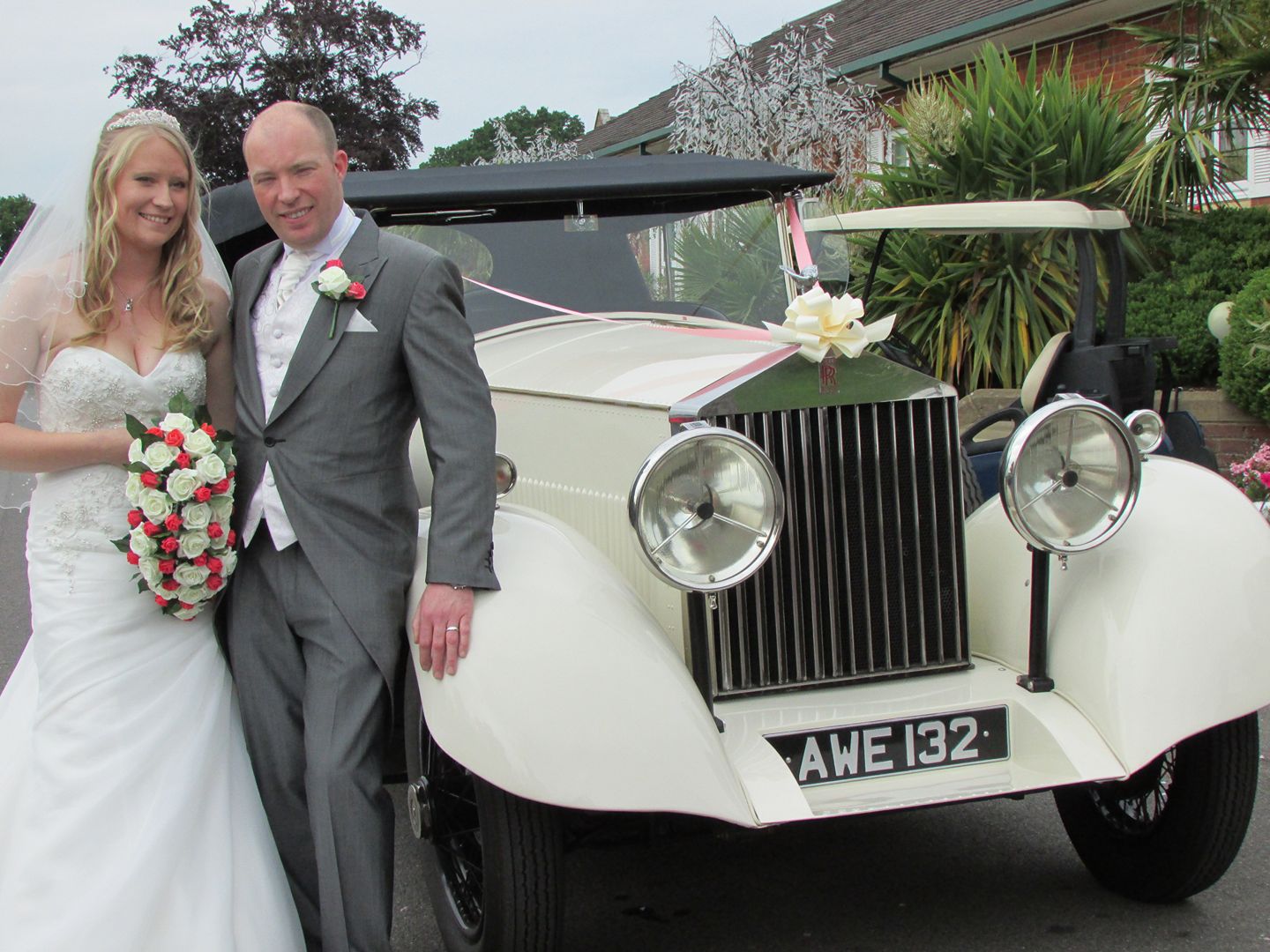 You went Above and Beyond, you were Fantastic
Dear Didier My husband and myself would like to thank you so much for helping us on our big day. You saved a Bride from having a melt down when our original company let us down 2 days before our wedding and you went above and beyond to work with my maid of honour to make sure I was able to arrive in a vintage car. The car which you provided being the new Rolls-Royce to your fleet was more than I have ever dreamed of. When it pulled up outside my parents house I could not believe my eyes. I burst into tears, overwhelmed. I was also shocked that I was to be the first Bride to travel in the car. The car looked fantastic and gleamed from every angle and was very well presented. Nigel was a fantastic man and was very helpful throughout the time he was with us, you could see he really valued his work. Such a friendly and easy going man, that made me feel at complete ease throughout the journey, as this would of been the first time i had been in a car with a driver i didn't know since i had a serious car accident 2 weeks before the wedding. We can not thank you both enough, you where fantastic. Thank you once again. Stacey & Andy.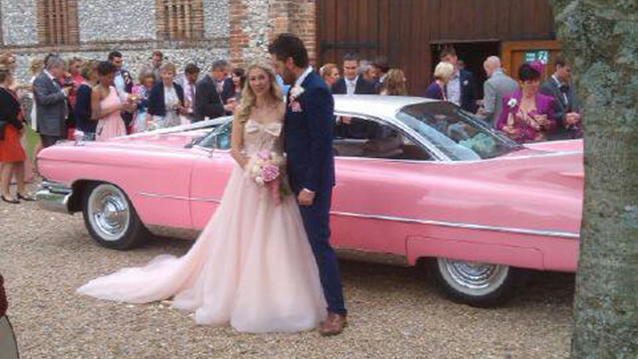 Great Customer Service
Used Premier Carriage for our wedding at Carey's Manor on 08 October. They provided a pink Cadillac as the Bride's arrival car. The car was perfect and certainly a talking point. Having done lots of research they were very well priced and the whole process was easy with great customer service. I wouldn't hesitate to recommend.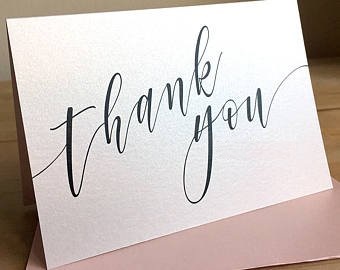 Chauffeurs were super professional
To Dear Michael, we just wanted to write to say thanks so much for providing the most stunning classic Rolls-Royces and Jaguar for our wedding day. They were everything we had dreamed of and more. The chauffeurs were super professional and friendly and provided an impeccable service. The cars were in perfect condition and looked spectacular. it really was one of the most special and memorable parts of the day arriving in the Rolls with my dad at the church, and then going off for a drive with my new husband to the beach ! Some of our favourite photos of the whole day are on the way to the beach in the car. We also wanted to say how easy and efficient the whole process was in the run up to the wedding, it really was an absolute pleasure using your company Premier Carriage. We wish you all the best for the future and hope you experience the great success you deserve. All the very best.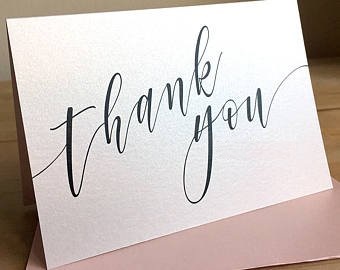 Brilliant and Professional Service
Michael, we would both like to thank you for the very brilliant and professional service both you and Mike gave us on our wedding day. Both of the cars looked fantastic, and even though it was raining this did not dampen the day as you were both so attentive with your large umbrellas, thank you for keeping us all dry ! We will definitely be recommending your company in the future, thanks again.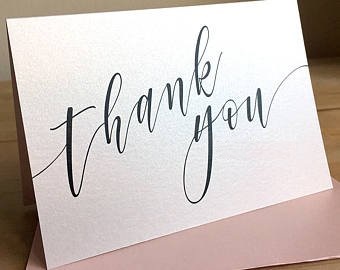 Thank you for the wonderful service
Dear Premier Carriage, We recently had two cars supplied via your company for our wedding. I'd like to thank you for the wonderful service that not only yourselves at Premier Carriage provided, but also the chauffeurs of the vehicles. We were absolutely delighted with the cars, they were beautifully presented and maintained. As for the chauffeurs, they were next to none and the service they provided was wonderful. I kept them waiting a while as we had arranged for them to arrive a little early. They were kind, considerate, friendly and nothing was a problem. They definitely calmed my nerves throughout each journey from my parents home to the church and then from the church to the reception. Knowing I was in safe and friendly hands was lovely. Thank you so much for offering a reliable, friendly and wonderful service. I have a few friends who are planning to get married within the next few years, I will be recommending your company to everyone, and particularly the cars we had. Many thanks and Kind Regards.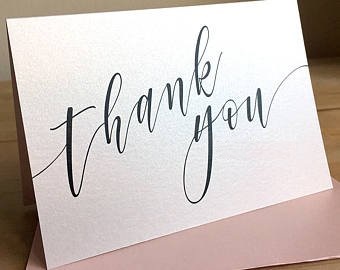 Beautiful Car and service
Dear Michael and John, I just wanted to drop you a line to say thank you very much for the beautiful car and service you provided for our wedding on 30th December. The car was a gift from my stepdad and we could not have been more delighted with it. The car was admired by many and looked wonderful in the pictures - I have attached some for you to see ! Many thanks again and our best wishes for the future. Kind Regards.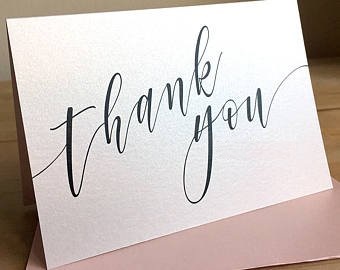 Thanks for your company's contribution
Michael, I would like to express my thanks for your company's contribution to our wedding on 17th April. My wife and I were incredibly satisfied with the service provided. The two cars were excellently presented, the driver's were extremely polite and couldn't have assisted us any more than they did. Please pass on my thanks to all those involved. I will happily be recommending The Premier Carriage Company to any of my friends. Many thanks.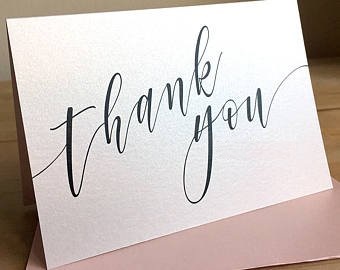 Had Everyone Talking
Dear Michael, Just a quick note to say thank you very much for the new Phantom that you supplied for our wedding day on Saturday. It turned out to be the most amazing day with the most amazing weather and of course the most amazing car played it's part very well. It certainly had everyone talking about it !. I was wondering if you could do me a favour and pass on a big hello and an even bigger thank you to our driver for the day, Nathan. He was a top bloke and had some very interesting stories. If I ever find an excuse to have that car again I will be on the phone asap to you ! I loved it. Take care Mike, and our kind regards.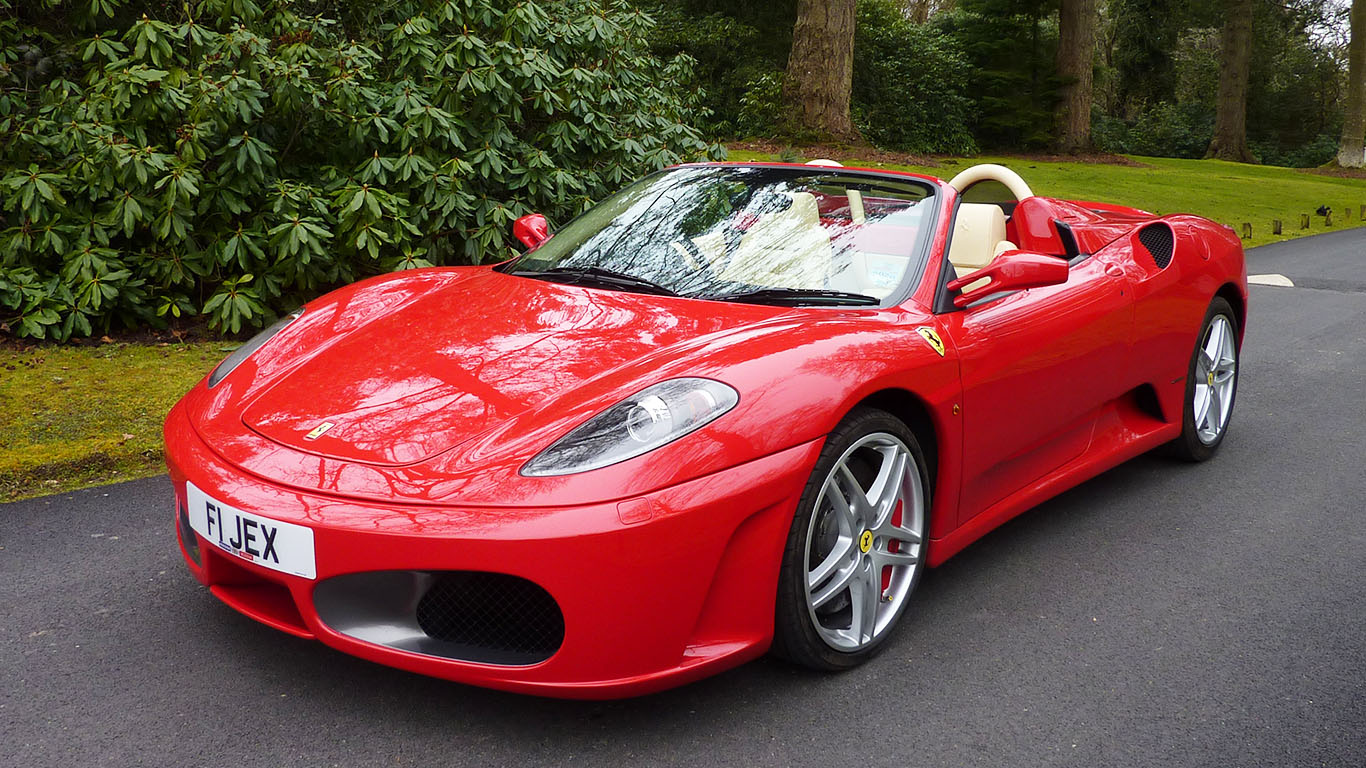 Thank you for Excellent Service
Dear Michael, I'd like to thank you for your excellent service with the car I hired from you to surprise my new husband on our big day. As for the car - WOW ! To say Sean enjoyed the ride to the ceremony would be an understatement. The driver was equally as professional and smart. I will definitely be recommending your company. Thanks again.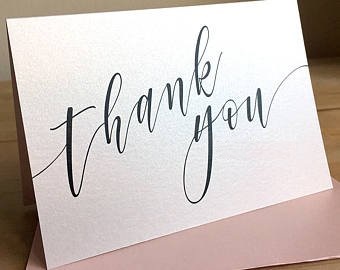 Brilliant all round
Hi Michael, I just wanted to write and take the opportunity to say how impressed I was with your company's service and in particular our chauffeur on the day. Unfortunately I cannot recall his name but he was fantastic - going above and beyond my expectations by helping my Father with his tie. My dad was pretty nervous and the chauffeur really helped to put him at ease. The car was a surprise for my dad who used to own a Citroen Traction Avant many years ago and he just loved it, especially being able to talk about it and other cars with our driver. Myself, I was not particularly concerned how I got to our venue as long as I got there but the experience of the journey with my dad in such a beautiful car was something I will treasure forever. The only complaint I have is that the car did steal the show for a while after the ceremony ! Brilliant all round really - thanks so much.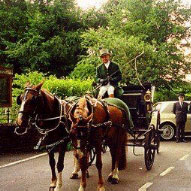 Wonderful contribution you made
Michael, we would like to thank you for providing the transport for our recent wedding. It was a truly magical day and we both feel that it was made all the more special by your lovely cars and the friendly, professional manner of yourself and John. Many friends and relatives have commented how much they admired the smart Chauffeurs and beautiful cars, especially the 1936 Rolls-Royce Sedanca de Ville, and we both felt very proud to be transported in such an elegant fashion. It really was the wedding of our dreams and we cannot thank you enough for the wonderful contribution you made to our most memorable day.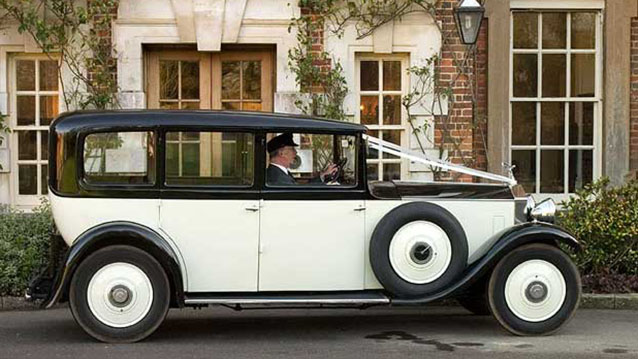 Thank you for the fantastic service we received
Dear Premier Carriage, my husband and I would like to thank you for the fantastic service we received on our wedding day on the 16th August and for the beautiful car that arrived to pick me and my Bridesmaids up at the hotel and then took me and my new husband to our reception. The driver was brilliant and the drive each way was absolutely perfect ! The champagne to enjoy between the church and the reception really was a great addition to the day and we really enjoyed celebrating together on the way to the hotel. Would you be kind enough to forward me the details of the driver that we had as we would like to send him a personal thank you letter since we were so impressed and happy on the day. Many thanks again for such a memorable part of our day. Kind Regards.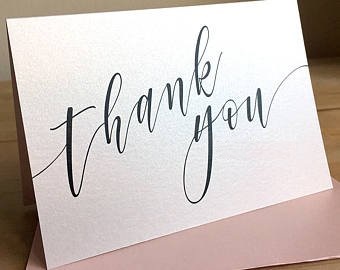 Thank you so much for your services
Dear Michael, We just want to thank you so much for your services in respect of our booking. We loved the car and Peter was faultless, impeccably dressed and very kind and helpful particularly with my 96 year old grandmother, it really helped make our son's wedding day special. We were very impressed and are very pleased to have discovered your company and we would be delighted to recommend you and hope one day to be able to use your company again. Kind Regards.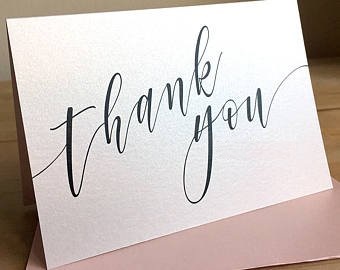 Chauffeurs were extremely courteous and cheerful
Thank you for supplying two Rolls-Royce's for our wedding day. Both cars were even more beautiful than in their photographs and it was a privilege to ride in them. Your Chauffeurs were extremely courteous and cheerful and really helped the day to run smoothly. We have some wonderful pictures of the cars which we shall always treasure, and we would not hesitate to recommend your company to our friends and family in need of a very special car. Thanks again.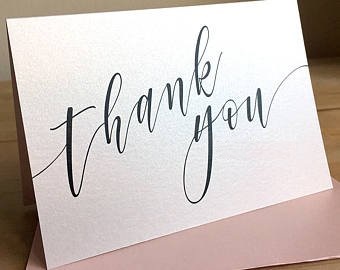 Car was beautiful and immaculately presented
You supplied a 1930 Vintage Cadillac for my daughters wedding at Athelhampton House on September 4th. Please pass on my sincere thanks to the chauffeur who drove us to the ceremony, he put both my daughter and I at ease and the journey was the highlight of the day. The car was beautiful and immaculately presented. Again my grateful thanks.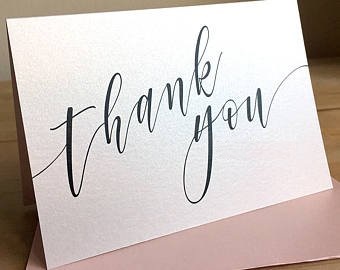 Thanks for making our big day that little bit more special
Michael, now the excitement of our big day has calmed down a little, we'd both just like to let you know how very pleased we were with the very courteous and tip-top service we received from Premier Carriage on Feb 25th. Thanks for making our big day that little bit more special. Our very best regards.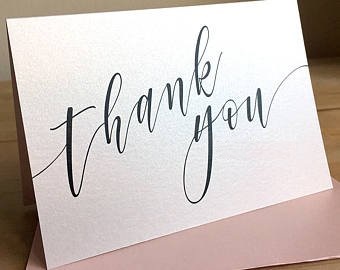 Thank you and your team
Michael, Just a short note to thank you and your team for all your efforts on our wedding day. It was a real pleasure using Premier Carriage, your cars were beautiful and the Chauffeurs were both professional and friendly, both of which were greatly appreciated by the bridal party. I would also like to mention that your efficient organization very much reduced my stress levels and made the day more relaxed and enjoyable. The beautiful cars and professional approach of all involved helped provide a real sense of occasion to the day. Thank you for everything.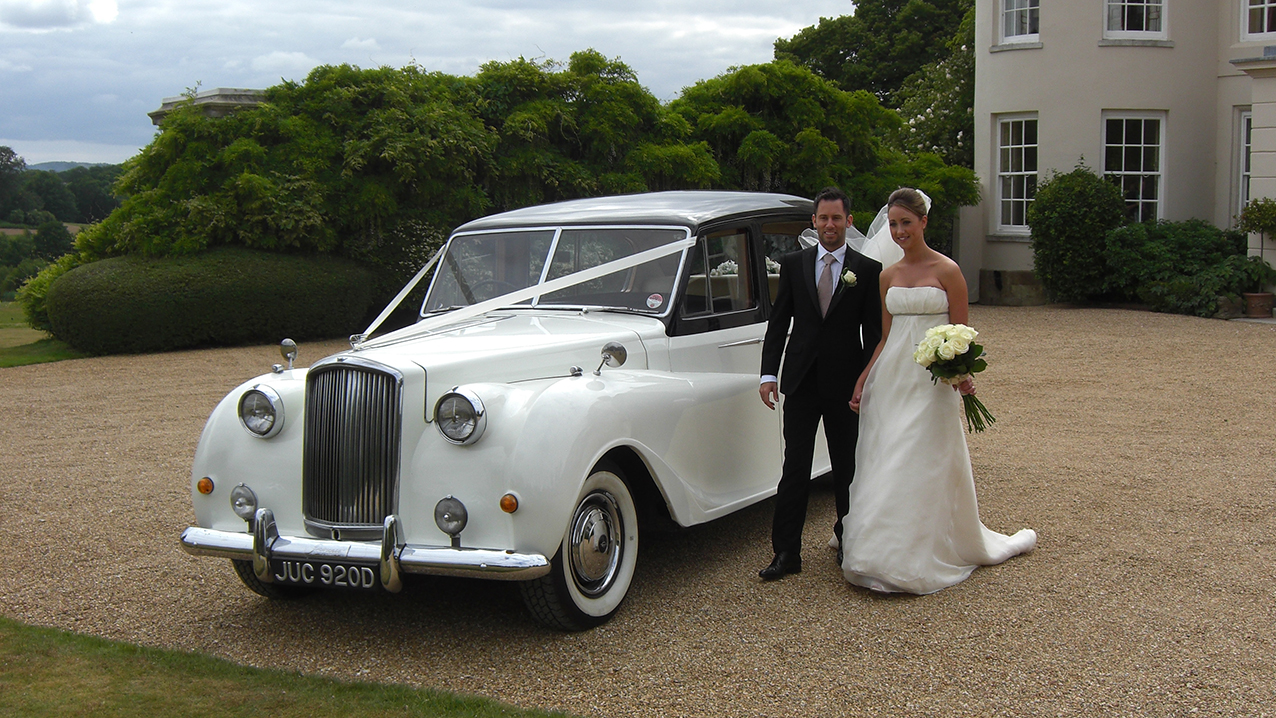 Our Wedding was Brilliant
Dear Michael, First our very best wishes for a Happy New Year. I apologise for not having written sooner, it's been a busy couple of months since our wedding in October. Matthew our driver for our wedding in Hove was brilliant ! He was professional, friendly and his Limousine was perfect. Thank you for all your help in organising our transportation for our big day - we've already given your company's name to two friends of our's getting married this year. Again thank you, and best wishes for a happy and successful year ahead.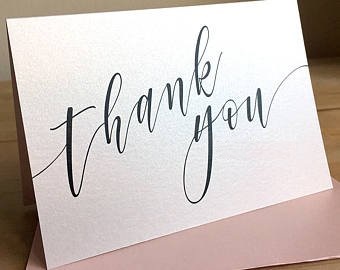 Thank you for the car arrangements for my wedding day
Michael I would like to thank you for the car arrangements for my wedding day. I know I kept changing my mind, and taking ages to decide, but the whole operation by yourself was very efficient and both wedding cars and drivers were superb and carried out a fantastic job. With John arriving the day before just to check the house was the right one and to introduce himself, I was immediately relaxed and very appreciative of such care of service and attention to detail. With thanks and kind regards.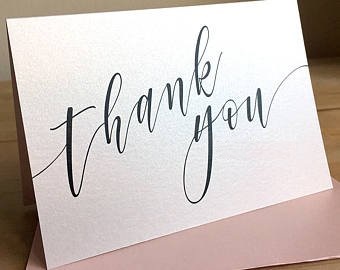 Car very well presented and impressive
We would like to express our thanks for providing us the opportunity to hire John and his 1934 Austin Ascot as our wedding car. Not only was the car very well presented and impressive, one of the finest wedding cars in Hampshire i feel sure, but we would also like to personally thank John. He was an excellent chauffeur and both Lauren and I would like to extend our enormous gratitude for his amateur photography skills. The pictures he took at water meadows when our photographer went to the wrong location were great and we hope you can forward on our enormous thanks to him for his kind gesture of delivering prints of the pictures to the reception venue just a few hours after they had been taken. John's efforts were gratefully received and we will definitely consider your company again in the future. Kind regards.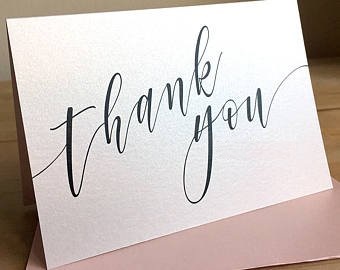 Most efficient throughout
Thank you for your help in providing the Austin Landaulette for my daughters wedding in Hawkley. Your firm has been most efficient throughout and the ancient 'Taxi' was beautifully turned out and much admired. Your very pleasant chauffeur coped well with Hawkley Hill and it's very steep hairpin bend. Susannah and I didn't have to push it and were on time arriving at the church. Weddings are somewhat stressful and it was nice to know that we had the backup of a helpful and reliable firm Thank you.